Last Updated on February 7, 2021
A List for Travel Lovers Who Are Stuck at Home, Low on Travel Funds, or Out of Vacation Time
Under the weather? Cooped up inside? Need a vacation, but just can't travel right now? Check out these activities for things to do when you can't travel! From virtual travel tours to reflecting on past trips, free online courses, travel books, global recipes, and finding some zen, I've got tons of great tips for virtual travel from home in-between trips. Plus, I've got both online and offline ideas, for when you've watched a little too much Netflix.

This list also includes some unique gift ideas for travelers, and tons of links to online travel resources. So be sure to bookmark or pin it to come back to later!
---
This article contains affiliate links. If you click through and make a purchase, I might earn a commission, at no additional cost to you. Thanks for your support in this way! Learn more in my Disclosure Policy.
Pin these tips or share with a friend!
Looking for interactive "travel from home" experiences?
Check out these best picks from Airbnb Experiences to support tourism professionals, chefs, and creative people working from home!
---
Virtual Travel From Home: Ideas For When You Can't Travel
---
1. Join an Online Traveler Community
Although we might not be able to travel right now, that doesn't stop us from wanting to talk about it and connect and plan with other travelers! These are some of the best travel communities I've found online.
Wanderful
This fall I joined Wanderful, a social network that connects women travelers and offers free events, monthly webinars and digital meetups, community deals, and other VIP benefits. There are memberships for both travelers and travel creators (like bloggers or travel writers). Right now they're hosting daily online travel events, and you can watch tons more past events on demand.
Check out their membership options here including monthly and yearly plans, or join their free online Facebook group here to see what the community is all about.
Wanderful also has gift options – so you can give a membership to your favorite traveler, or add it to your own holiday wish list!
---
The Nomadic Network
The blogger Nomadic Matt hosts a free online travel community, The Nomadic Network. Join a local chapter, connect with other travelers in the online forum, or attend weekly virtual events on a "pay what you can" basis. Here's the current event schedule. For access to recordings of past events and other cool perks, you can also join his Patreon.
---
TripScouts – Let's Travel From Home
Since spring, the founder of the travel-planning app TripScout has focused their Facebook group on virtual travel from home experiences. Join the group here and check out upcoming and past online events here.
---
Impact Travel Alliance
I actually learned about this group through one of the Nomadic Network events! Learn how to travel more sustainably and emplower local communities with the Impact Travel Alliance, the world's largest community for socially and eco-conscious travelers.
---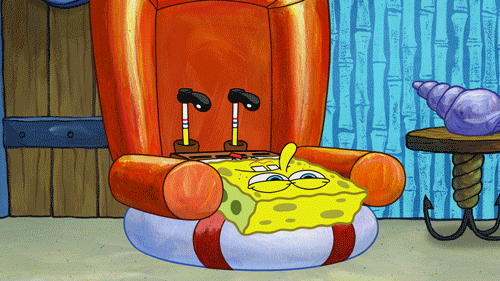 ---
2. Travel from Home with Free Virtual Tours of World Museums Online
Many world museums offer virtual tours where you can travel from home to their exhibition rooms, galleries, courtyards and architecture:
For more Washington DC museums, art galleries and sights, be sure to check out my virtual travel guide to Washington DC – a virtual field trip for kids of all ages!
---
Offline option
Can't tell Klee from Kandinsky? The Guggenheim Museum has more than 200 art books online that you can view or download for free.
---
3. Take Google Earth Tours of U.S. National Parks
Google Earth has really cool virtual tours of over 30 United States National Parks! Travel from home to Yosemite, Yellowstone, Grand Canyon and other favorites. But there's also some lesser-known parks that are favorites of mine, like Dry Tortugas, Shenandoah National Park, and Virgin Islands National Park.
---
There are also in-depth virtual tours online of two national parks:
---
4. Take a Free Online Course or Listen to A Lecture
When you're not able to travel, spend your time brushing up on science, history, arts, and culture knowledge as a foundation for future adventures.
Online edX Classes
At edX you can audit online courses from Harvard University, The University of Pennsylvania, The Smithsonian, and more. Courses are free, but you can pay to get a virtual certificate if you want to have the credential.
Here is the main site and a few online courses that could be of special interest to travelers:
---
The Explorer's Club Lecture Series
Founded in New York City in 1904, The Explorers Club promotes scientific exploration by supporting research and education in the physical, natural and biological sciences. Follow them on Facebook for stories of adventure around the globe, and to get updates and alerts for their lecture series livestreams.
---
5. Learn A Language or Common Travel Phrases

When I visited Morocco, I had to quickly learn numbers in French so I could agree on taxi prices with drivers. Since then, I've always tried to learn some phrases for my destinations!

If you studied a language in school but haven't used it since, you might be surprised how much vocabulary you remember when you start to learn again. I've used Babbel, which offers 14 languages for online learning, to brush up on my Spanish. I like that you can hear the pronunciations from native speakers, and the activities are almost like games. I've used Rosetta Stone, too, which offers 25 languages for online learning.
Omniglot is a website with tons of language resources
Or check out some phrasebook and dictionary ideas:
---
6. Travel from Home with Tours of Famous Sights Around the World
Check out these virtual tours of some of the most famous tourist destinations in the world, and decide if you want to add them to your own bucket list.
Free Virtual Tours
---
Paid Interactive Virtual Tour Options
Many companies that typically offer in-person tours are now offering online options! I've noticed many tour guides are also running virtual versions of their regular tours, and creative people around the globe are teaching classes in their areas of expertise.
---
7. Read Travel and Photography Books and Writings of Past Adventurers
Learn more about favorite places you've visited or get inspired for upcoming trips with ideas of books by adventurers and photographers, as well as destination-based reads!
---
Dumbarton Oaks Travel and Exploration Collection
Check out the online Travel and Exploration collection of the Dumbarton Oaks Research Library. Now part of Harvard University, Dumbarton Oaks is a historic home and garden-turned-museum in the Georgetown neighborhood of Washington DC. Its online travel collection includes rare books, travel accounts and narratives, records of scientific expeditions, regional descriptions, and more.

---
Books by Old-School Adventurers
Do you know these travelers from the past? These early adventurers paved the way for all of us who love to travel today – they're the OG digital nomads, bloggers, and Instagrammers!
---
Alexandra David-Néel (1868-1969)
How did a 54-year-old Frenchwoman visit Tibet in 1923, when it was forbidden to foreigners? A student of languages, eastern religions and philosophy, as well as a former opera singer, Alexandra David-Néel disguised herself as a male pilgrim and traveled Tibet for two months before she was discovered! Read about her adventures in her book My Journey to Lhasa.

---
Freya Stark (1893 – 1993)
Freya Stark was an English-Italian writer, explorer and historian who, at the age of 34, set out to explore remote and dangerous parts of the Middle East via foot, donkey, camel, and car. Pick up a copy of her lyrical essays Perseus in The Wind: A Life of Travel or The Coast of Incense, or a biography about her life Passionate Nomad: The Life of Freya Stark.
---
Hiram Bingham (1875 – 1956)
Do you know who "rediscovered" the famous Inca city of Machu Picchu? It was American academic, explorer and (later) politician Hiram Bingham. With the help of local indigenous farmers, he reintroduced Machu Picchu to the world in 1911 and went on to uncover two more lost Incan cities. You can read his adventures in his book, The Lost City of the Incas.

---
Mary Kingsley (1862-1900)

I first read Mary Kingsley's book Travels in West Africa in a college course. A scientific writer and daughter of two doctors, she wrote an account of her solo travels in which she sought to finish her late father's research on indigenous religions. Kinsley made her way through the Congo and all of its dangers dressed in the same clothes she would have at home, and helped shape European perceptions of African cultures and British imperialism through her writings and lectures.

---
Girault de Prangey (1804-1892)

Joseph-Philibert Girault de Prangey was a student of the daguerreotype, an early photographic process, as well as architecture of the Middle East. He toured Italy and the countries of the eastern Mediterranean between 1841 and 1844, producing over 900 daguerreotypes that remain the earliest surviving photographs of Greece, Palestine, Egypt, Syria and Turkey. See them in a compilation of his work, Monumental Journey: The Daguerreotypes of Girault de Prangey.

---
Read Books from Places You've Visited
In addition to reading books by travelers, I really like to read local authors, traditional tales, histories, and stories set in places I visit. I feel like it gives me extra insight into the culture and my experiences there.
Sometimes it can be difficult to find foreign books with Kindle editions in English, but I can usually find some options. Here are some of my favorite destination-based reads from the last few years:
---
Pick Up Some Bargain Used Travel Photo Books for Inspo

One of my favorite ways to travel virtually is through travel photography books from Amazon used book sellers! I keep a stack in my extra bedroom so sleepless guests can peruse the photos and fuel sweet travel dreams. Recent favorites include Silk Road art, Islamic architecture, and Istanbul history – and none were over $10!
Check out some titles here with options to buy cheaper used versions.
---
More Travel & Photography Books for Travel from Home
These are some of my favorite travel and photography books – perfect for travel dreaming, gift ideas, or coffee-table decor!
---
8. Catalog and Organize Your Travel Gear

"Catalog?" – am I kidding? A little. But a few months ago I cleared out space in my linen closet and assembled all of my travel gear – the stuff I'm always tearing up the house looking for – in one spot. Snorkel and dry bag? It's there. Toiletries? Adapters? Packing cubes? Travel hairdryer? All sorted into bins.

Also, you're an over-packer (like I tend to be), start a list of your favorite travel clothes and gear, and try to remember what you've worn most often in your travels. You can use it to create a basic packing list for future trips.
Pro tip: I have a notebook I use for all my packing lists, and refer to past lists when getting ready for a new trip.

---
How to Organize Leftover Foreign Currency
I FINALLY found a way to organize my leftover currency. Like most travelers, I typically have some small bills and coins left over from trips. I like to save them in case I return, or to give to friends before they leave for a trip there. (Don't you hate when you don't have cash if a porter helps with your bags?)
I ordered this check organizer from Amazon and it did the trick. I picked it because it stands up on its own, and because the individual sections are attached at the bottom. (Previously I had tried a different one, and the money kept escaping into the bottom of the organizer.)
I divided up the countries into sections based on where I tend to travel and the currency I already had (here's an alphabetical list of countries if you need one). Then I folded the bills from each country over in a little pack and added them into the section where they belonged. Ziplock snack bags were perfect to sort the coins and tucked them into their section along with the bills.
The first front section I used for metro cards and membership cards.
---
9. Do Something Cool With Your Photos

All those photos languishing in your Instagram and iCloud? Now's their chance to shine.
Did you know you can send postcards made from your own photos right from your phone? Remind a friend about your favorite trip together and brighten their day with a card from the app Touchnote. It's $2.99 to send a single postcard, or you can sign up for a membership plan trial and get your first two cards free.
Get a head start on holiday gift giving by making a photo book or calendar of a favorite family vacation with Mixbook. (Be sure to sign up for emails to get a coupon for new customers!)
Grab a deal on photo wall tiles or turn your photos into canvas prints – among many other photo gifts – from Snapfish.
---
Bring Travel Home with Global-Inspired Design
Adding these photos to your home can be a jumping-off point for room decor inspired by your travels! Check out my "mood board" on Pinterest for ways to bring global textiles, bold colors and exotic finds into your home.
---
---
10. Start A Travel Journal or Scrapbook
A travel journal can be a place you keep ticket stubs, mementos and musings about your travels. If you're a creative soul, go full-on scrapbook and create a work of art like this one below:
I've started using a journal to keep notes for my blog posts. I noticed that even a few lines a day can be something nice to reflect on and bring back those good "travel feelings" later. Here are some journal options to inspire your writings:
It's not too late to go back and write down your memories of past adventures. I find that looking through the photo roll on my phone helps me remember things I'd forgotten, especially if your photos are tagged with the locations.
Ready to get creative? Check out this step-by-step ultimate guide to creating a travel journal!
---
11. Travel from Home with Global Recipes
Dreaming of the creamy risotto you had in Italy, perfect beignets from NOLA, or a rich and savory mole sauce from Oaxaca? Find a blog or YouTube video to teach you how to make it at home – like this Pasta Grannies series!

---
Or, try some holiday or other recipes from around the world! Where I work, we have a lot of international folks, so every fall (except this year!) we host an early Thanksgiving dinner where everyone brings a traditional holiday dish from home. We have a ton of amazing food, and I look forward to it all year long!
For some recipe inspo, check out my Pinterest board of global recipes I've been squirreling away:
More virtual foodie travel from home ideas:
---
And of course when talking about global cuisines, Anthony Bourdain will always be the gold standard — consider his Appetites: A Cookbook.

---
12. Get Travel Crafty
Sometimes you just need a creative outlet or moment of zen when you're not able to travel. Try these ways to track your travels with maps:
Learn to cross-stitch so you'll have a beautiful map of your adventures! This kit includes all the supplies: map, thread, needles, and frame to hang.
Or check out these scratch-off maps:
---
Travel-Themed Coloring Books
The New York Public Library has a page of libraries, archives, and other cultural institutions around the world that are sharing free coloring sheets and books based on materials in their collections.
Here is the main page and a few of my favorites:
Or if you don't have access to a printer, here are some travel-related coloring books you can order online:
---
I've got a Pinterest board of more crafty travel-related ideas here (because don't we all need one of those signs for our yard that says how many miles to our favorite beaches!):
---
13. Play Travel-Themed Games

The first time I played "Ticket to Ride," I got lucky and swept the entire game! Since then I haven't been able to repeat my crushing victory, but it hasn't stopped me from trying. The goal of the game is to collect enough cards to connect train routes across Europe.
A few more fun options for travel games, including some good for younger travelers:
---
14. Explore Music From Around the Globe

---
Make A Travel Playlist From A Favorite Country or Future Trip
When I travel, I try to ask locals what they're listening to, so I can add the songs to a playlist. Before road trips, I've often started playlists so we'd have car tunes – now these playlists bring back vivid memories from the vacations.
If you haven't done this, it's still possible to put together a playlist for a past trip. Are there songs you remember hearing in bars or restaurants? This can be a good place to begin. Also research local musicians or indigenous types of music for that country.
Need ideas? Give a listen to the Women Who Travel radio station of global music curated by the Wanderful community and Pandora – just set up a free account if you don't already have one.
Looking for general travel music to round out a playlist? Check out my ultimate travel playlist on Spotify!
---
Watch Concerts Around the World Online
Check out this list from ClassicFM of the best major classical concerts and events being streamed online as a result of the impact of coronavirus measures continuing around the world.
Many other classical music companies are hosting free concerts as well. The Metropolitan Opera is featuring nightly live streams and the Kennedy Center is hosting live and on-demand performances. Also check out livestreams on the Facebook pages of the National Philharmonic and the Budapest Opera.
Or find a list of popular music virtual concerts and livestreams from Billboard here.
---
15. Research, Plan and Save for Future Trips
Just because you're not able to travel now, doesn't mean you can't research and plan for future trips. Find destinations that interest you now, so that you can be ready if deals come up later when you're ready to travel again.
Some of the best online travel resources:
Travel blogs. I always rely on blogs for detailed destination information from fellow travelers, insider tips, and travel stories from around the globe. Particularly since most people aren't able to travel now, travel bloggers see their content experiencing a significant downturn. They'll be happy for you reading, sharing, and bookmarking their content for later.
Pinterest. Many people think of Pinterest as s social media platform, while it's really a powerful search engine. Pinterest uses your searches and activity to suggest content it thinks you'll like. When you save pins, Pinterest will remember that and serve you similar content and new pins with relevant info. And if you create and save to boards (collections of pins) with specific themes — for example "Aruba vacation" rather than just "Vacation ideas" — Pinterest will suggest more targeted content for your interests. You can even create shared boards where you and friends or fam can save ideas for future trips together!
Sygic Travel Maps. This is a website and app that lets you build your own itineraries and map out daily activities. It even tells you the distance between stops and estimated total time your daily itinerary will take, so you can maximize your travel time.
Need location inspiration? Try randomized Google Earth locations with Mapcrunch.
Scott's Cheap Flights is a free email alert service for flight deals. Just create an account, choose your preferred airports, and you'll get flight deals (and sometimes super-low "mistake" fares) delivered to your inbox. There's also a paid version which gives you extra deals – I recommend trying the free one first, but here's a link to get 10% off the premium membership if you want to go all in!
Offline (but available for purchase online, so I'm including it here!) Lonely Planet has a book of the best things to do every day of the year, including festivals, sports events and natural/seasonal events. Some of it isn't practical (I'm probably not ever going to swim the English Channel on July 6th), but I think it's a fun way to find new travel inspiration: The Best Place to be Today: 365 Things to do & the Perfect Day to do Them
---
I hope these tips help cure your wanderlust until you're able to travel again! I've been updating the links as I find new online sources and ideas, so pin this to check back later.
---
Need more ideas for travel from home?
Check out my virtual Washington DC field trip for kids of all ages, my guide to virtual travel for kids with tons of links to travel-related learning and play, as well as my guide to the best ocean webcams and livefeeds and virtual zoos and safaris!
Virtual Travel for Kids: Virtual Field Trips, Zoos, Museum Tours
Looking for ways to keep travel-loving kids busy in-between trips? Travel the world virtually, no passport needed! Get resources for online museums, virtual field trips, wildlife live feeds, kid-friendly travel documentaries, game ideas, and links for travel-related learning and play at home.
---
Pin these tips for later on virtual travel from home!
---
The Haphazard Traveler is a participant in the Amazon Services LLC Associates Program, an affiliate advertising program designed to provide a means for sites to earn advertising fees by advertising and linking to Amazon.com. As an Amazon Associate I earn from qualifying purchases.