Last Updated on January 28, 2021
---
Yay! You're going on your first international trip! But… how long does it take to get a passport? Will you need a yellow fever vaccine? WHAT ABOUT FOREIGN CURRENCY??? Don't worry – I've got 20 expert travel tips for international travelers just starting out, and tons of links to resources for travelers!
When I first began traveling for work, there weren't the same resources available online for new travelers, and I was a haphazard mess. On the day of my first international trip, I caught my coat on fire in a freak space heater accident at work. Then I missed my flight connection in Frankfurt, and finally arrived in a small town in Bulgaria just hours before my first morning meeting. (But don't worry, I got better, and now you can learn from my mishaps!)
Plus now there are so many Facebook groups, travel sites, and blogs to help with great advice. Whether you're traveling solo or with family or friends, I've got tried-and-tested tips for international travelers!
---
Pin these international travel tips for later!
This article contains affiliate links. If you click through and make a purchase, I might earn a commission, at no additional cost to you. Thanks for your support in this way! Learn more in my Disclosure Policy.
---
1. Apply early for your passport
New U.S. travelers, if you haven't had a passport before or meet certain criteria, you'll need to apply in person at a passport acceptance facility post office. Learn how to apply for a passport in person and get links to help you complete your application.
Including mailing time, the U.S. State Department quotes applying for a passport via routine service as taking approximately 6-8 weeks. Paying extra for expedited service is estimated to get your passport back to you in 2-3 weeks. Here are tips for getting a passport in a hurry.
Once you've applied, you can view your application status online.
If you have an existing passport, its expiration date should extend several months beyond the anticipated end date of your trip. Generally, six months validity is standard. If yours is close to expiring, check the visa and entry requirements for the country you'll be visiting. Be sure it also has at least two blank pages for stamps.
I travel with a separate photocopy of my passport, which can help the process of replacing it if lost or stolen. I also keep a scan in my email too, just in case.
The Haphazard Traveler Pro Travel Tip:

You know the joke that it's time to go home when you look like your passport photo? I say just never pay for an awful passport photo in the first place! Skip the drugstore and check Yelp or Google for a local photography shop that does them. It usually costs only slightly more, and you'll get a much better quality photo for the next 10 years of travel! Be sure to get a few extra copies in case you need them for visas.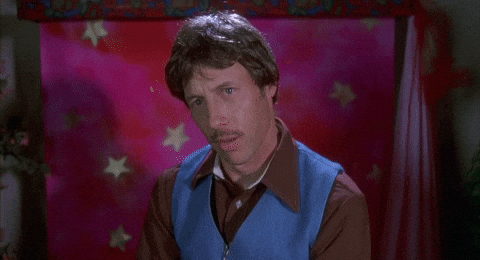 ---
2. Learn about your destination
Learning about your destination is another important travel tip. Will you need a visa? Are there any travel advisories or safety recommendations? Check out the U.S. Department of State's site to search travel advice by country. Or visit your country's corresponding site (they might share specific details for nationals from your country). Also check the immigration page of your destination country.
Before you go, find out as much as you can about what to expect by also researching local customs, weather and climate, clothing, security concerns, and general travel advice. I suggest searching Google for travel tips including:
[country or city name] advice for travelers
[country or city name] voltage and outlet plugs
[country or city name] what to wear
[country name] customs
[country or city name ] common tourist scams
traveling with kids in [ country or city name ]
Also research any special considerations for yourself as a traveler to that country. For example, women travelers, older travelers, LGBTQ travelers, travelers with disabilities, etc.
Check out the CIA's World Factbook or the Culture Crossing Guide for a wealth of great info on cultural customs in countries around the world.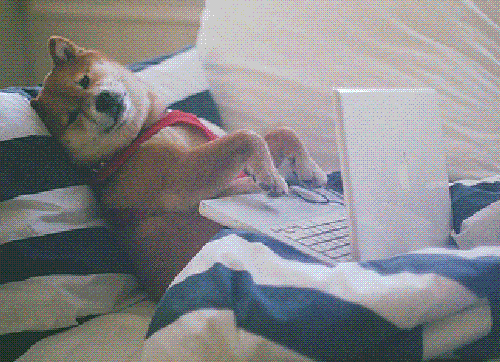 ---
3. Set flight price alerts & watch fares
Wonder how some of your Facebook friends seem to be able to travel so much? They've probably got an eye on flight prices for their preferred destinations. You can set flight alerts on Kayak , TripAdvisor and Google Flights to notify you when prices drop for your preferred route. Google and Kayak both have a "predictor" function that gives you their best guess on how prices are trending, and if you should book now or wait.
Be aware that some airlines like Southwest and other budget carriers often aren't included in these alerts, since they can only be booked on their own website.
You'll get the best fares if you're a little flexible with your travel dates. Many sites will allow you to search for the cheapest flights within a date range. Or, they'll show a chart with the lowest fares by month.
You can also check out Momondo and Skyscanner, which are really comprehensive search sites. And Scott's Cheap Flights is a free service that will let you select home airports and send you alerts on cheap deals from there to all destinations.
In general, you'll want to book no later than 3 weeks before you travel, when flight prices tend to jump. Basic guidance is that you'll see the best prices from three months to 30 days before you travel.
---
4. Watch out for common flight booking mistakes
Nowadays, there are so many hidden and added fees with airlines that it can get very confusing. Most carriers have introduced "basic economy" or "light" fares that don't include things like selecting your own seat or bringing a full-size carry-on. (Instead of fitting in the overhead bin, it must go under the seat in front of you.) Keep in mind these flight booking basics (and potential travel mistakes).
Most flights are nonrefundable, with the exception that all U.S. carriers allow flights to be cancelled within 24 hours for free. (For 2020, these rules vary by airline – be sure to check before you book)
To change a flight, you must usually pay a fee, which varies by airline.
Be sure to book using your full name as it is listed in your passport or the ID you will use for travel. Airlines don't usually let you change your name on a reservation; airlines might makes exceptions if your name has legally changed or it was an error.
Always check to see what's included in your fare. This should be in the fine print of your booking page, if it wasn't clearly stated earlier in the process. Most airlines (with the exception of Southwest) don't include a checked bag on routes within the U.S. and between the U.S., Mexico and the Caribbean. For regular economy fares, a check bag is usually included from the U.S. to other international destinations.
It can be cheaper to pay for bags ahead of time, particularly on budget carriers. Pay when you book or check-in online instead – sometimes the saving is significant!
Book with a credit card rather than a debit card, if possible. Some credit cards offer protection for lost baggage, trip interruption, etc.
Be sure you have enough time on connections. Generally, 60-90 minutes for domestic connections is recommended, and 2 hours for international connections.
Try to keep all of your flights on one ticket, as much as possible. Although one-way flights and travel hacks can save you money, I don't recommend it to new travelers because of the risks involved if you're delayed or miss a flight.
Think about what a cheaper flight REALLY costs. For me, it's not worth getting up at 3:30AM to save $25 on a flight.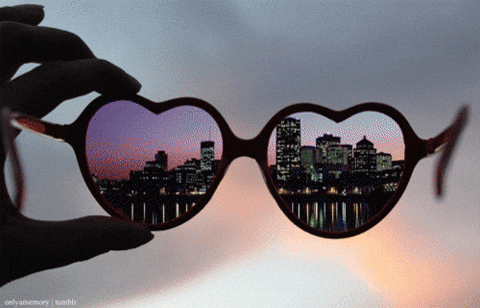 ---
5. What to do after you book
Most airlines have a smartphone app. Download it and create a log in to access features like online check-in, mobile boarding passes, flight alerts and more.
After you book, you'll get an email with a 6-digit confirmation code of numbers and letters known as a record locator. It will allow you to look up your reservation online or on the airlines's mobile app.
You might end up on a codeshare flight. This is when airlines consolidate or share routes, listing one flight as different numbers on each airline. If one of your flights is a codeshare, there will be a note on your ticket confirmation indicating "Flight operated by XXX airline." You might have more than one record locator (see above) because of codeshare flights.
If you're confused about what bag allowance applies because of a codeshare, it should be the first airline of each departing flight. Be sure to check allowances for both airlines you need to check in with – on your way to your trip, and again returning home – just to be sure.
On most international flights, meals are usually included, or snacks will be available for purchase. Check your reservation to see what's included.
If you're a new traveler, the whole "airline miles" game might seem super complicated. But miles on international flights usually add up! Learn the basics of frequent flyer programs with the Points Guy's beginner's guide.
---
6. Plan ahead for a healthy trip
Are there any health considerations for your trip or vaccinations required? Visit the U.S. Center for Disease Control's (CDC) traveler health section to get travel health tips. The GOV.UK's foreign travel advice includes information on the availability and general standard of healthcare in each country.
Also check with your doctor to be sure your regular vaccinations are updated, and get any recommended booster shots. Your medical insurance and prescription plan might cover travel vaccinations and medications, or you could have to pay out-of-pocket. Check alternative methods too – for example, my insurance didn't cover the typhoid vaccination shot, but my prescription plan did cover its pill version. (Because America.)
Take a basic first aid kit with you including band-aids, pain reliever, sunscreen, and stomach sickness medications.  Keep any prescriptions, contacts, and eyeglasses in your carry-on. Be sure prescriptions are in the original bottle.
Be sure to plan ahead with ways to stay more comfortable during a long-haul flight including some airplane exercise tips.
Also, if you get sick when traveling, don't be afraid to stop in a local pharmacy. In some countries, pharmacists can dispense basic prescriptions. Also, I once saw a doctor at the medical station at the Bangkok airport! I was worried that I had pink eye and was afraid to travel 24 hours home without treatment. It turned out to only be allergies, but the $20 I spent on the doctor visit and eye drops was well worth it (and less than my U.S. insurance co-pay).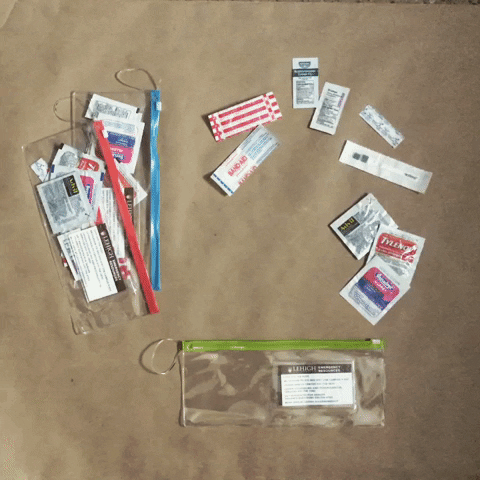 ---
7. Register your travel
U.S. travelers: If you're traveling to a country that has travel warnings or frequent geographical or weather events (like hurricanes, earthquakes, civil unrest, volcanoes, alien landings, etc.), consider registering your trip with the local U.S. Embassy. By enrolling in the Safe Traveler Enrollment Program, or STEP, you'll get travel alerts and warnings for your destination country. The Embassy will also have information to aid in contacting you if an emergency occurs.
---
8. Should you get travel insurance?
Many U.S. healthcare policies include emergency coverage for trips abroad. Generally, you'll be required to pay out of pocket and then get reimbursed. Call the customer service number on your insurance card and ask for details on your policy's emergency medical coverage for overseas travel.
If you're traveling with a group tour, you'll probably be required to buy additional travel insurance separate from what your medical plan or credit card could provide. In addition to limited emergency medical and dental insurance, these policies can include coverage for: medical evacuation, trip interruption or cancellation, baggage delay, travel assistance and more. If you buy the insurance at the same time that you book your tour, you could get extra services included. Do your research before you book.
Travel insurance often doesn't add much expense to your trips, but it can give you extra peace of mind and support when you could really need it. Did you know medical evacuation from a foreign country can cost between $15,000 to $100,000 or more? Travel insurance costs a tiny fraction of that!
I use World Nomads insurance when I travel – click here to get a customized quote for your trip.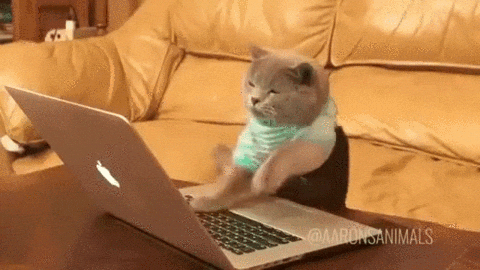 ---
9. Sort out your money matter$
When you travel abroad, you'll have a few options of how to pay for puchases. Check out the pros and cons of each below.
Credit card. PROS: Don't have to deal with the exchange rate. CONS: unless your card offers free foreign transactions, you will pay a per-transaction fee plus a percentage of each sale; and not every place will accept a card. Check out this list of the best credit and debit cards for travel with no international fees.
Local currency that you order from your bank before you leave home. PROS: You'll have money right when you land, including small bills for tips. CONS: the exchange rate might be high; you'll be carrying a lot of cash.
Local currency that you get at a currency exchange desk. PROS: Exchange rate is posted clearly; you can exchange just what you need. CONS: You'll be carrying a lot of cash.
Local currency that you get from an ATM. PROS: You won't have to carry much cash from home. CONS: You'll most likely be charged a per-transaction fee and percentage of the transaction; some ATMs have hidden fees.
Traveler's checks. Just kidding – no one uses these anymore!
I use a combination of the above when I travel. I always take along some U.S. currency to exchange. But since I often travel to several countries in one trip, I also rely on using my debit card at ATMs for some local currency. For me, paying the fees (usually around $5 per transaction plus 3% of the withdrawal amount) are worth the peace of mind of not carrying large sums of cash. Be sure to use a debit card, not a credit card, though, at ATM machines: credit cards incur interest for cash withdrawals as soon as you make the transaction.
The Haphazard Traveler Pro Travel Tip:
Most international airports will accept U.S. Dollars and Euros, and return your change in local currency. No one ever told me this, and I have a lot of weird currency leftover from changing it so I didn't starve in airport terminals as a new traveler.
Also notify your bank that you'll be traveling. Some banking sites or apps like Bank of America, Chase and American Express let you set an alert online, or you might have to call your bank. The alert includes the dates of your trip, the countries you'll be visiting or transiting through, plus what cards you plan to use. This helps your bank to know that the purchases you make are more likely valid.
The Haphazard Traveler Pro Travel Tip:
If you pay with a card, always pay in the local currency. Businesses will offer to let you pay in your home currency, which seems like a favor – but it's actually a trick to get you to pay an extra conversion fee!
Be sure to download a currency conversion app before you go – they work offline even if you don't have cell coverage. I use XE Currency Converter.
But beware: ATMs in tourist areas can often charge higher fees. Try to use an ATM at a bank branch rather than a standalone one in a busy tourist spot. Check out this video for more travel money tips on using ATMs abroad.
---
10. Check your phone plan
Buying a local SIM card to use in your phone is very common when traveling abroad. While U.S. airports are NOT good places to buy SIMS, most international airports have kiosks where you can buy a local SIM. Then you switch it out for your home country SIM – just be sure to keep it in a safe place so you have it for your return! And you'll need to get your phone unlocked before you go.
If you want to look into using your own phone plan, some carriers offer reasonable international coverage. Or they might only charge you a set fee on the days that you use the plan. (Get info here for Verizon, AT&T and T-Mobile.)
If you only want to use your own plan on certain days or in an emergency, you can leave your phone on airplane mode. Or before you turn off your phone in your departure city, find the cellular data options in your phone settings. Set your data roaming to "OFF." This will keep your phone from automatically updating email, texts, and apps. You can then access these features when connected to a wifi network.
Also, if you'll have phone service, check the local emergency number for the country where you'll be staying and save it in your phone under the country name and "emergency." Check to see if there is a tourist police number and do the same. Most likely you won't need these, but it can save you time in a situation when your natural response would be to call "911."
Check out my Best Travel Apps post for more smartphone app recommendations for your journey.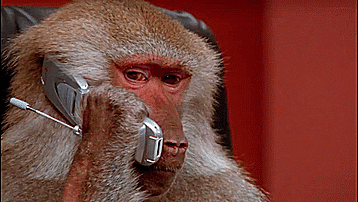 ---
11. Make a packing list
As part of your trip research, plan out what you will wear and take along. Planning ahead will make your bags lighter and help you be better prepared. Which equals less stress and more happiness! Search for sample packing lists for your destination and check out my best packing tips on creating your own customized list plus get a free downloadable packing list planner!
As you prepare your list, start assembling your clothing and gear so that you're not scrambling at the last minute. Keep in mind that you might be able to get laundry done at your destination if you stay more than one night in a city. In some destinations, this can be quite inexpensive; in nicer hotels, expect to pay rates like hotels at home since they assume mostly business travelers with an expense budget use the service!
---
12. Buy travel necessities including outlet adapters
Purchase outlet adapters, a power bank for charging, a crossbody bag with security features like a no-cut strap, and other items to keep you organized and secure. It's not necessary to buy an entire wardrobe or all new gear, but focus on a few items that will fit your needs, destination, and budget. As you travel more, you can always add to your collection. Check out my my Amazon lists of favorite travel items that ship quickly (including travel-size toiletries) and see my personal favorite gear here.
If you're worried about staying in a hotel room alone, check out this easy to use door alarm.
The Haphazard Traveler Pro Travel Tip:
Always travel with an extra camera battery, phone charging cord and adapters. And if you charge something overnight before an early flight, set your carry-on right underneath the outlet so you don't forget it. There is NOTHING worse than losing electronics and batteries mid-trip or not being able to charge them!
Adapters and converters and voltage (Oh my!)
Electric plugs and voltage (the strength of the electric power from the outlet) can vary by region or country. Check this guide from REI to see if your destination country matches your home country. If not, a plug adapter will make your electronic item's plug fit into a different country's outlet, while a converter changes the the foreign outlet's power level so it doesn't overload your device from home.
Electronics with chargers (like laptops or cell phones) are often rated for dual voltages. Look for a sticker on your device or its charger to see if it lists a range like "110-220V." If yes, you only need an adapter! If not, you'll need a power converter AND a plug adapter, or one that performs both functions. Most commonly, converters are needed for flat irons or hair dryers. (I caught one on fire in Thailand once by not using a converter.)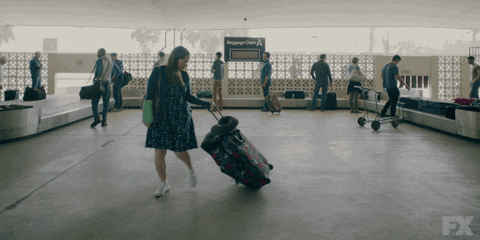 ---
13. Double check baggage requirements
Check the carry-on and checked bags size and weight requirements for the airline(s) you'll be flying with my Carry On Size Limits post, and use its links to verify with the airline's page as well. If you'll be flying on any codeshares (multiple airlines that share a combined flight on a route), check those airlines too just in case Generally, the airline you check in with will be the one to check your bags for compliance with their policies.
The U.S. Transportation and Security Administration's (TSA) has detailed info on what you can take in checked and carry on baggage here. Find the "3-1-1" rules for liquids here or watch the video below. Click here for exceptions related to medications or disabilities, and here's a video about traveling with breast milk, strollers, and baby seats.
Also think about your flights and how you'll transit. in most cases, you won't have access to your checked bags until you reach your destination. Be sure to have what you need for the flights, but not so much that it's a burden getting through airports and screening.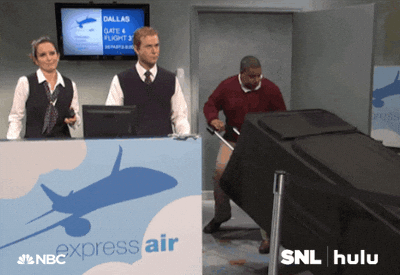 ---
14. Research & plan activities
Plan ahead for the events and details of your trip, including local transit and car rentals. If renting a car, check to be sure your driver's license will be valid in your destination, and if booking on your credit card covers any of the car insurance requirements. An international driving permit is a translation of your license into 30 languages: this might be needed based on your destination, or if your license info isn't in the local alphabet. Find info here on how to get one in the U.S. from AAA, or get one online if you don't have a local option.
The Haphazard Traveler Pro Travel Tip:
Worried about getting to your destination? Search YouTube! You'll be surprised at the number of fellow travelers who post videos of airports or routes to get to a tourist spot. I also check Google Street View to see what my Airbnb looks like and what's nearby.
TripAdvisor and Sygic Travel Maps both have functions that let you save a custom daily itinerary for your trip and share it with others traveling with you. But, also leave yourself a little extra time to explore and add things you find out about after you arrive.
I always recommend at least one guided tour or activity, especially if you're traveling solo. It can be a great way to meet other travelers and get local travel tips, so plan one early in your trip! For some options of local events with online booking, check out Viator, Get Your Guide, Klook Travel, and Airbnb Experiences. Many cities have cooking classes, free walking tours and more – do some research and you'll find a lot of options.
Also be aware that travel insurance (if booked) often doesn't cover things like unlicensed scuba diving, jet skiing, paragliding, and other "extreme" sports. Check ahead, and confirm all details when making reservations. I once booked what I thought was a jeep trip in Brazil, but turned out to be a 12km bike/hike/kayak adventure through the rainforest. I made it about 4km in a skirt on a bike before a truck had to pick me up.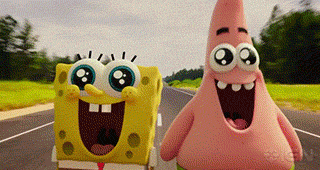 ---
15. Prepare to be away
Totally not glamorous, but take care of things at home before you go. Get someone to water the plants, remember to take out trash, unplug your toaster, etc. Setting up "hold mail" service for your address might be available online – visit USPS.com to check. USPS will hold all mail for your address, then deliver on the date you specify.
---
16. Make airport plans
Don't leave this one to chance! Know how you'll get there, where you'll park, and how early you need to leave to be at the airport on time. Check the website of your departure airport for information on parking lots, parking shuttles, TSA screening times, and more. If you've never used a rideshare service before, here's referral links for Uber and Lyft that will get you a few dollars off your first rides!
When you arrive at the airport, you'll go to the counter of your operating airline to complete check in if you haven't already done it online, or to drop off any checked bags. In most cases your back will be checked to your final destination. However, it doesn't hurt to ask the agent, just to confirm that you don't need to pick up and re-check your bag along the way.
---
17. Double check flights and gates en route
Gates can change without any notice. I've been delayed and then un-delayed (how is that even allowed?). I missed a flight in Mexico because the gate agent said we would board in 12 minutes and then the plane took off without me. (My Spanish is bad, but not that bad.)
TripIt is one of my favorite free travel apps – you can forward all of your receipt emails to it, and it compiles them into an itinerary. So you'll always have your flight number, hotel address, and trip info ready when you need to complete a customs form.
Still, keep an eye on the departures listing board and your gate, to ensure there are no last-minute changes.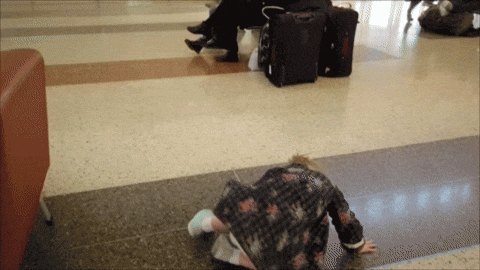 ---
18. Customs, Immigration, and Transiting
In most cases, when exiting or entering any country, travelers are required to go through Immigration (when you show your passport and declare a reason for visiting). You'll also go through Customs when entering a country (where any goods being brought in must be declared and a duty fee paid, if necessary). Since you'll likely be traveling only for business or vacation, you shouldn't need to declare any goods unless you bring souvenirs home.
On international flights, the cabin crew will pass out immigration and customs forms if required for your destination country. If required, you will complete it with your personal data and travel information (reason and length of visit, address of hotel where you will stay, etc.). Be sure to keep any form that is returned to you on entry, because you'll likely need to present it again upon exiting. (I keep a big paperclip on my passport holder to attach papers to my passport.) The TripIt phone app will keep track of all your travel details like flights and hotels, so you always have the info available when needed.
One exception to this would be if you are only transiting through a country – for example, flying through Tokyo with a connection there on your way to Bangkok. In this case you will most likely be able to go through a special transit line in order to be able to go to the next terminal. They might check your passport, and it's common for there to be another security screening.
Another exception would be that if you entered one EU country on your way to another, you probably won't go through immigration and customs again when you reach your final EU country.
When you leave again to return home, the same process will repeat with going through Immigration and Customs to exit your vacation country and then to re-enter your home country.
---
19. Safeguard your stuff & you!
Keep all your belongings with you while you are in transit and on your trip. I set a routine so that I never take a step without my bags, and I assign a place for all of my most-important items. For example, I always take time to put my passport or wallet back in its regular place. You'll be tired and in unfamiliar places, so take a moment to keep yourself organized.
If you have a driver meeting you at the airport or an Uber picking you up anywhere, always ask them to confirm the passenger's name and destination without offering the info first yourself. Remember the advice of guides you've read and the research you've done as far as local scams, etc. (See #2 above!)
After arrival, if your room has a safe, use it! If it doesn't, you can always ask to place your passport or valuables in the hotel safe – just don't leave without them.
When possible, I keep some cash and a credit card separate from my other money, just in case. I stash it in a separate interior pocket of my purse or in my hotel room safe.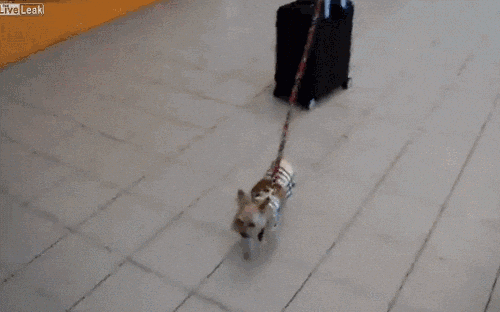 ---
20. Know what to expect on your return
Visit the website of U.S. Customs and Border Control or your home country to see what you can (or can't) bring home, the duty-free exemption, and what to expect upon re-entering.
If you're traveling, returning to, or transiting through the U.S., you're required to go through immigration and customs in the first city you disembark in. If not a U.S. resident or resident of a visa waiver country, you'll also need a transit visa – get more info here.
You're also required to pick up your luggage and re-check it if continuing on to another city. In most cases, you'll have to exit the secure terminal area and re-enter to go through security again.
---
One last bonus tip for new travelers…
Finally, remember that things go wrong for even the most experienced travelers. You can't prepare for every situation. Your safety and health are what's most important. Just be sure to have a little money set aside or available on a credit card in case unexpected situations arise.

---
How To Survive Your First International Trip: Extra Resources List
---
Pin these tips for your future trip preparations!
---
The Haphazard Traveler is a participant in the Amazon Services LLC Associates Program, an affiliate advertising program designed to provide a means for sites to earn advertising fees by advertising and linking to Amazon.com.